Mr Westwood – Can't sell via open market
I was looking for certainty and that's exactly what Quick Move Now gave me
Stourbridge, West Midlands
When David Westwood and his partner made the decision to purchase a home together, they each had a property to sell before making the move. His partner's home sold very quickly, but David's property struggled to attract any serious buyers. His estate agent soon began talking about dropping the asking price, which is when he started exploring his other selling options.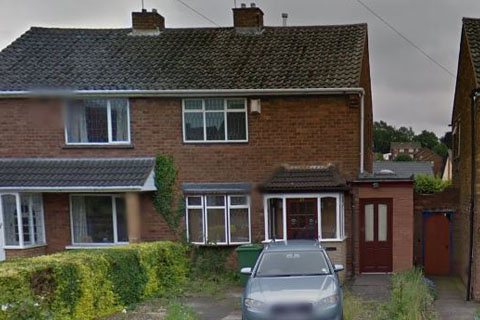 David explains: "My partner's house sold the first weekend it was viewed, but after six weeks on the market my property had received no offers and I was getting tired of 'time wasters'. When my estate agent started suggesting that we drop the price by £10,000 I decided to explore what my other house sale options might be. I looked on the internet and decided to contact Quick Move Now."
"Once I contacted Quick Move Now, they gave me a formal offer in writing in just two days. I spoke to Rhys Luke, Quick Move Now's purchasing director, and he assured me that the offer would not change and wouldn't be dropped last minute, unlike with some other companies, so it gave me a level of certainty that I was looking for. It also got rid of all the stress of having strangers in and out of my home doing viewings that weren't resulting in any offers. The offer Quick Move Now made me was below the estate agent's original valuation, but I was happy enough with what they offered because the estate agent had already started talking about dropping the price.
"Quick Move Now were very professional and very, very supportive. I had regular phone calls from them to reassure me at every step that everything was on track. They made it clear that the money was in their account ready to go, but there was no rush. As soon as I was ready, they could complete the sale.
"They did exactly what they said, and more importantly there were no surveyor's fees to find and no solicitor's fees. The solicitor we used said Quick Move Now was one of the easiest companies they'd ever dealt with and from my perspective is all went through without a hitch!
"For me, it was a really good solution to the problem I was facing. The main reason I went with Quick Move Now was for the certainty, and that's exactly what I got."
We were so pleased to be able to help Mr Westwood.

Even in a strong seller's market, the open market can be unpredictable. Mr Westwood's future plans meant he was looking for speed and certainty, and that's something we were able to offer him.

It can become incredibly frustrating when you have a large number of viewings, yet don't receive any serious offers. Endless property viewings can start to feel a little intrusive. Our guaranteed cash home buying service eliminates that stress and uncertainty, and was the solution Mr Westwood was looking for.
Estate agents who conducted independent property valuations: Hunters
RICs Surveyor used: Barton & Co
Solicitors used: Waldron's Solicitors
If you're struggling to sell your property via the open market and want to find out how much a professional property buying company like Quick Move Now would offer to buy your house directly, either call our friendly team today on 0800 086 3366 or complete our online form to get a free, no obligation cash offer today.
View Case Studies: