What is a mortgage prisoner and how do you break free?
'Mortgage prisoner' is a term that was rarely heard before the 2008 recession. However, changes to mortgage lending introduced after the financial crisis are estimated to have created more than 200,000 mortgage prisoners in the UK. So, what exactly is a mortgage prisoner, and what can you do if you are one?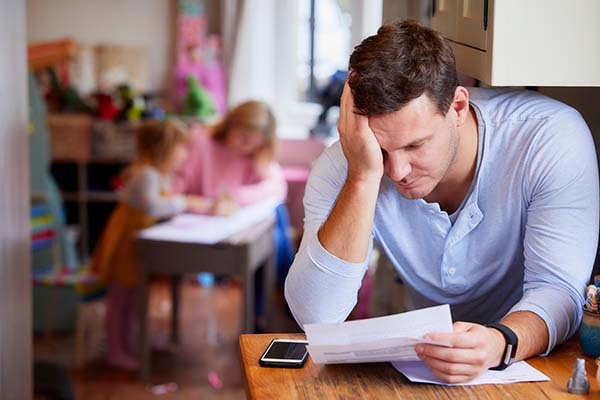 In this guide
What is a mortgage prisoner?
A mortgage prisoner is someone who is stuck with their current mortgage interest rate (usually the lender's standard variable rate) and unable to move to a different, more affordable product.
Standard variable rates are usually significantly more expensive than fixed rate mortgage deals. They have also risen steeply in the last 12 months, from an average SVR of 5.25% to 8.69%.
With mortgage interest rates continuing to rise, mortgage prisoners are facing increasing financial pressure. Many are running out of options.
Am I a mortgage prisoner?
If the initial 'tie-in' period of your mortgage product has ended and you've been forced onto a higher interest rate because you're unable to secure another fixed deal, it's likely that you're a mortgage prisoner.
How do people become mortgage prisoners?
Homeowners generally become mortgage prisoners where there is a change in the market that means their circumstances are no longer attractive to lenders.
After the 2008 financial crisis, lenders were forced to tighten their operating procedures. This included the introduction of tougher lending criteria. The idea was that these new rules would protect both banks and homeowners from a repeat of the financial devastation. But what about those who had been granted a mortgage under the old criteria? Before the financial crisis, homebuyers were often able to borrow up to 100% of the value of their new home. When the new lending criteria were introduced, those who had previously borrowed 100% of the value of their property found themselves unable to secure a new mortgage deal when their initial fixed period ended. This was also the case for homeowners who bought at the height of the market and then experienced a drop in the value of their property, putting them into negative equity.
A substantial number of homeowners were also made mortgage prisoners when Northern Rock and Bradford and Bingley were nationalised, following their collapse during the financial crisis. Once nationalised, they became inactive lenders and were therefore unable to offer alternative mortgage products to their customers. These customers find it difficult to secure mortgage lending elsewhere, as they're unable to meet current lending criteria.
Will higher interest rates create more mortgage prisoners?
There is growing concern that the interest rate rises we've seen over the last year could lead to an increase in mortgage prisoners. Over the last 7 months there has been a 176% increase in people searching online for information about being a mortgage prisoner.
Those who bought when interest rates were historically low are likely to find their mortgage payments significantly higher when their current fixed-rate deal ends. Some may now find they are unable to pass the affordability checks with higher interest rates. If their current fixed mortgage rate comes to an end, and they're forced onto their lender's standard variable rate (SVR) mortgage because they're unable to pass affordability checks to secure a new fixed deal, they could end up going from sub-2%mortgage interest up to 8+% overnight.
There are currently 773,000 borrowers on a standard variable rate mortgage, but this figure could rise steeply over the next year with around 2.4 million fixed rate mortgages due to come to an end before the end of 2024.
What options are there for mortgage prisoners?
Mortgage lenders are well aware of the impact of increased mortgage interest rates. As a result, many have agreed to increase flexibility to support those facing hardship. This may include relaxing affordability rules where mortgage repayments are up to date, as long as the mortgage holder doesn't want to move house or borrow any additional funds. If you're struggling to pass affordability checks to secure a new fixed rate mortgage, speak to your mortgage advisor. They will help you explore any viable options.
If your current mortgage product is placing you in significant financial difficulty, and you're unlikely to be able to switch to an alternative product in the near future, you could consider selling your property to clear your mortgage. This would offer you a fresh start, but it is worth chatting through your personal circumstances with an independent financial adviser or advice charity before deciding whether this would be the right option for you.
How do I get help and what should I do next?
When you're a mortgage prisoner help can be difficult to find, but there are a few places you can turn:
Your current mortgage lender – your first call should always be to your current mortgage lender. If your current lender is inactive, they are likely to be limited in the support they can offer. However, those with an active lender may be eligible for support.
Independent financial adviser/mortgage broker – an independent financial adviser or mortgage broker should have 'whole of market' knowledge. This means they can advise you whether there may be other mortgage products that you could switch to. For example, lenders that use manual underwriting may be more flexible than those that use automated underwriting.
Citizens Advice – Citizens Advice can offer support to people in a wide range of circumstances. This includes those facing financial difficulty because of their mortgage.
Debt charities – debt charities such as StepChange, National Debtline and CAP UK can help you to manage your finances. This can improve your chances of being able to switch to a different mortgage product in the future.
Mortgage prisoners' compensation
Former Northern Rock and TSB mortgage customers have recently launched a legal claim, seeking financial compensation for the losses they have experienced as a result of being mortgage prisoners. If the lawsuit is successful, it could well pave the way for other mortgage prisoners to seek financial recompense.
Mortgage prisoners latest news
For the latest updates on mortgage prisoners in the UK you can contact UK Mortgage Prisoners (UKMP). UKMP is a not-for profit organisation working to support those trapped in an expensive mortgage.