How to avoid selling your house to pay for care
How to avoid selling your house to pay for care is something that has received a lot of media coverage in the last few years.
The UK has an ageing population. In 2021, 18.6% of the population was age 65 or over. That's more than 11 million people. As a result, availability of care facilities and funding are a growing issue.
In this guide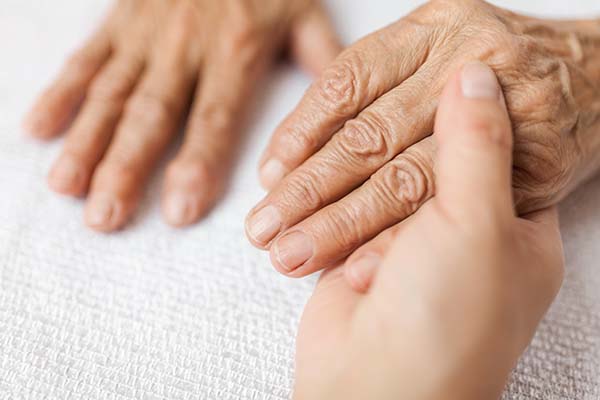 Care homes in the UK currently charge an average of £36,608-£46,176 per year, depending on the level of support you require. If you have greater medical needs, you may be required to pay significantly more.
The idea of moving into residential care can bring about a range of complex feelings. One aspect of care that can cause a great deal of stress and anxiety for you and your loved ones is how the care will be paid for.
Paying for care can feel like a complex subject and it's easy to get confused about what your personal financial responsibilities might be. This guide will help you to understand how much you might be required to pay and what your options are for your current home.
Care home vs care at home – what are my options?
When it comes to needing some extra care, many people are keen to stay in their own homes as long as possible. There are a number of advantages to hiring help at home rather than a permanent move to a care home, but whether it's an option will depend on your personal circumstances.
Advantages of care at home:
Pay for what you need – if you just need a bit of extra help at certain times of the day eg. help getting up and dressed in the morning, help at home might be a more convenient and affordable option as you only pay for the hours you need.
Stay in familiar surroundings – moving to a care home can be a difficult move emotionally. If you're independent enough to stay in your own home with a little extra help, it may well be your preferred choice.
Tailored care, where and when you need it most – care at home can give you more control, tailoring your care to where and when it's most beneficial.
Advantages of a care home:
Round the clock care – help is available any time, day or night.
Nursing provision as well as residential care – if the care home you're in also offers nursing care, all your medical needs will also be catered for. This is a good option for those with more complex needs.
Can be more cost effective, depending on needs – there comes a certain tipping point where home care will become more expensive than a care home, eg. if you start to need care day and night.
Can be more predictable than care at home – if you have care at home, your carer is likely to be responsible for a number of different people. This means timings etc may be less predictable if, for example, they are held up with one of their other clients. This can make it difficult if you need help to take medication etc.
Are there any other options?
The cost of residential care has led to an increase in multi-generational living. Figures from Aviva suggest that around 1.3 million UK households now have at least one grandparent living with their children.
There are a number of practical and emotional considerations that will impact whether multi-generational living will be an option for you and your family, including whether the proposed property is suitable for current and possible future care needs.
If you can make multi-generational living work, it can be a very cost-effective option, but it's important to consider the extra responsibilities and pressures that come from caring for an ageing relative in your own home.
How will my care be paid for?
When you get to the point of needing care, the local authority will carry out a means test. The means test will look at your financial assets and decide how much you will need to contribute towards the cost of your care. Currently, if you have more than £23,250 in savings, you will be required to pay for your own care in full. If you don't have savings of £23,250 or more, but you do own your own home and have more than £23,250 in equity, the value of your home will be included in the means testing.
If you have less than £23,250 in financial assets, the local authority will contribute to the cost of your care.
Will I need to sell my house to pay for my care?
If you have more than £23,250 equity in your home, you won't necessarily be required to sell your house to pay for your care, but you will be expected to cover the full cost of your care yourself. This means, you can either sell your house and use the proceeds to pay your carers, or you will need to find another way to fund the care you need.
There are certain circumstances where the equity in your property will not be considered in your means testing assessment. These include:
You are applying for care at home and intend to remain living in the property (it is likely that this would need to be a cheaper option than going into a care home)
Your husband, wife or partner still live in the property
You have a relative over the age of 60 living with you
You have a disabled relative living in the property
Your child, who is under the age of 18, lives in the property with you
If your home is to be included in the means testing, you will have a three-month grace period to give you a chance to think about your options and the best way forward. During this time, your assessment will not take the property into account, and you will be means tested just using your other financial assets.
How to avoid selling your house to pay for care
If you're particularly keen to avoid selling your home to pay for care, there are other options available to you.
Rent out your home and use the profit to fund your care
If you want to keep hold of your home, one option would be to rent it out.
Depending on how much you need to pay, you could use the rental income to subsidise your care. However, it's important to note that it would be unlikely that the rent would cover the full cost of care required, so you would need to have access to another substantial source of funds.
It's also important to consider the amount of work that goes with renting out a property. Tax will be payable on income, and you will be responsible for all property maintenance.
Deferred payment scheme
Under a deferred payment scheme, your local authority will agree to pay the full upfront cost of your care, with an agreement that they will be repaid when your property is eventually sold.
This scheme reduces the pressure of needing a fast house sale, and offers a little breathing space, but isn't an ideal long-term solution. Your choice of care home and provision are likely to be limited under a deferred payment scheme, so if your move to care may be permanent, you're likely to be better-off selling your property on your own terms.
Lifetime mortgage
A lifetime mortgage enables you to access the equity in your property without having to leave your home. For this reason, it can be a good option if you need the cash tied up in your property to pay for care at home.
You won't need to make any repayments until the property is sold, though you can pay the annual interest if you choose to do so. Paying the annual interest will help you to keep some equity in your home to leave as an inheritance, but your ability to make these repayments will depend on your personal circumstances. If you're not in a position to pay the annual interest, both the capital and accumulated interest will be repaid when the home is sold.
Can I 'gift' my property to avoid selling it to pay for care?
You can gift your property if you wish, but unfortunately it's unlikely to help you to avoid paying for care. Your local authority will be able to see when the property was gifted and may consider it an intentional 'deprivation of assets' (an attempt to withhold money from the authority for the provision of care).
For it to be considered deprivation of assets the following must be true:
You knew at the time of gifting that you needed or may need care and support
Avoiding paying for care was a motivating factor in your decision to gift the property or give away money
If the local authority is able to prove that this was the case, you will be required to make the same financial contribution to your care as you would if you had not gifted your property. This means you'll have the same financial liability, but with significantly reduced financial assets, putting you in a very difficult position.
Should I sell my house to pay for care?
It's important to consider your motivation for keeping your current property.
The idea of selling the family home can be upsetting, but if your move to care is likely to be permanent it doesn't make much sense to leave the property empty.
Most people like the idea of being able to leave an inheritance for their loved ones, and many see their property as being the key to this. Unfortunately, the reality is that with rising healthcare costs and an ageing population, an increasing number of people are likely to need to use the equity in their homes to fund their care in later life.
If you do make the decision to sell your house to pay for care, it's important that you feel empowered to do so on your own terms. Selling on the open market can be time-consuming, stressful and unpredictable, so you might want to explore quick house sale options such as a cash buyer or property auction for extra peace of mind.